Currently the whole world is fighting against Pandemic and scientists are busy in developing A fool proof vaccine which is anticipated to be developed by next year probably, millions of people have be affected by this and thousands of people have been declared dead.
Due to lockdown most of the colleges and school are shut off and economic activity is negligible affecting the entire world supply chain infrastructure. Due to Lockdown the Small Businesses have faced the brunt unimaginably with millions of MSME dying and killing millions of jobs.
The Fresh Graduates who have no practical experience have lost in lurch, because already there are too few jobs left and the fresh graduates don't have any job experience to apply for new job.
Also, Large Scale companies have lost billions of dollars due to business closure and no revenue generation for Almost Half Year affecting their Budget , and it is anticipated that to avoid next pandemic most companies have decided to go partial or fully automation of monotonous work which can be easily automated by AI, leaving millions of people unemployed.
In future only highly skilled creative jobs will be generated and it's important for the unemployed people and those who will be entering into job market in next few years will need specialized modern skills which can't be easily automated. So, to remain employed we must learn how not to get unemployed first.
There are many Skills that one can learn which not only is highly paying but it also makes your future secured from Automation and AI.
Below are the Top 15 Courses you must learn to get a high paying job before you enter the Job market.
1. Google IT Automation with Python Professional Certificate
This new beginner-level certificate course developed by Google and is designed to provide IT professionals with in-demand skills including Python, Git, and IT automation that can help you advance your career.
Knowing how to write code to solve problems and automate solutions is a crucial skill for anybody in IT. Python is now the most in-demand programming language by employers.
This program builds on your IT foundations to help you take your career to the next level. It's designed to teach you how to program with Python and how to use Python to automate common system administration tasks. You'll also learn to use Git and GitHub, troubleshoot and debug complex problems, and apply automation at scale by using configuration management and the Cloud.
Upon completing the program, you'll have the option to share your information with potential employers, like Walmart, Sprint, Hulu, Bank of America, Google (of course!), and more
Click the Link to Enroll –Google IT Automation with Python
Or Tap the Image Below
---
2. IT Fundamentals for Cybersecurity Specialization By IBM
There are a growing number of exciting, well-paying jobs in today's security industry that do not require a traditional college degree. Forbes estimates that there will be as many as 3.5 million unfilled positions in the industry worldwide by 2021! One position with a severe shortage of skills is as a junior cybersecurity analyst.
Throughout this specialization, you will learn concepts around cybersecurity tools and processes, system administration, operating system and database vulnerabilities, types of cyber attacks and basics of networking. You will also gain knowledge around important topics such as cryptography and digital forensics.
The instructors are architects , Security Operation Center (SOC) analysts, and distinguished engineers who work with cybersecurity in their day to day lives at IBM with a worldwide perspective. They will share their skills which they need to secure IBM and its clients security systems.
Tap the Image below or Click this link to Enroll now->> IT Fundamentals for Cybersecurity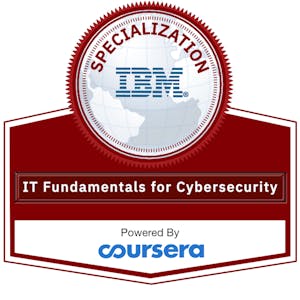 ---
3. IBM AI Engineering Professional Certificate
Artificial intelligence (AI) is revolutionizing entire industries, changing the way companies across sectors leverage data to make decisions. To stay competitive, organizations need qualified AI engineers who use cutting-edge methods like machine learning algorithms and deep learning neural networks to provide data driven actionable intelligence for their businesses.
You'll master fundamental concepts of machine learning and deep learning, including supervised and unsupervised learning, using programming languages like Python.
You'll apply popular machine learning and deep learning libraries such as SciPy, ScikitLearn, Keras, PyTorch, and Tensorflow to industry problems involving object recognition, computer vision, image and video processing, text analytics, natural language processing (NLP), recommender systems, and other types of classifiers.
Through hands-on projects, you'll gain essential data science skills scaling machine learning algorithms on big data using Apache Spark. You'll build, train, and deploy different types of deep architectures, including convolutional neural networks, recurrent networks, and autoencoders.
In addition to earning a Professional Certificate from Coursera, you will also receive a digital badge from IBM recognizing your proficiency in AI engineering.
Click the Link to Enroll Now – >> IBM AI Engineering
or Tap the image below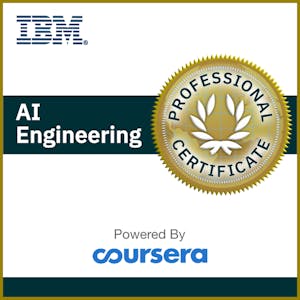 ---
4. IBM Data Science Professional Certificate
Data science is one of the hottest professions of the decade, and the demand for data scientists who can analyze data and communicate results to inform data driven decisions has never been greater. This Professional Certificate from IBM will help anyone interested in pursuing a career in data science or machine learning develop career-relevant skills and experience.
It's a myth that to become a data scientist you need a Ph.D. Anyone with a passion for learning can take this Professional Certificate no prior knowledge of computer science or programming languages required and develop the skills, tools, and portfolio to have a competitive edge in the job market as an entry level data scientist.
Upon successfully completing these courses, you will have built a portfolio of data science projects to provide you with the confidence to plunge into an exciting profession in data science.
Tap the Image above to Enroll or Click the link > IBM Data Science
---
5. Career planning: resume/CV, cover letter, interview
Do you want a job? A first job or a better job? Your dream job? This course is for you if you want to get a job in any English-speaking country (or in an international company that uses English). After completing this course, you will know how to stand out from the crowd, how to make a great first impression and how to highlight your strengths. Step by step, you will learn:
1. How to find your ideal vacancy
2. How to construct a resume/CV targeted for your dream vacancy
3. How to compose a cover letter that makes a connection
4. How to strategically prepare for a successful job interview.
Tap the Image below to Enroll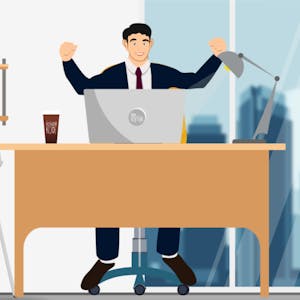 ---
6. Brand Identity and Strategy
Brand identity and Strategy is a IE Business School course for those professionals who are ready to adopt a creative approach to empowering brands.
Students will go through a journey that starts with understanding what a brand is and how they can build successful ones, whilst simultaneously segmenting their consumers appropriately. The course explores positioning and its importance to successful brands looking at perceptual maps and the well-known iceberg model. It culminates in development of real brand houses, which can be applied to the working world, and how picking the right name, colors and logo can be instrumental to a brand's success. The course is delivered by Rhodes Scholar winning Professor, Dr Maria Eizaguirre, a member of IE Business School's faculty.
Students will go through a journey that starts with understanding what a brand is and how they can build successful ones, whilst simultaneously segmenting their consumers appropriately. The course explores positioning and its importance to successful brands looking at perceptual maps and the well-known iceberg model. It culminates in development of real brand houses, which can be applied to the working world, and how picking the right name, colors and logo can be instrumental to a brand's success. The course is delivered by Rhodes Scholar winning Professor, Dr Maria Eizaguirre, a member of IE Business School's faculty.
Tap the Image below to Join the Course!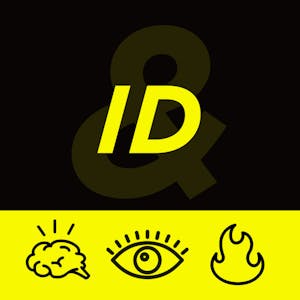 ---
7. Social Media Marketing Specialization
In a 2018 survey of businesses, Buffer found that only 29% had effective social media marketing programs. A recent survey of consumers by Tomoson found 92% of consumers trust recomm-endations from other people over brand content, 70% found consumer reviews to be their second most trusted source, 47% read blogs developed by influencers and experts to discover new trends and new ideas and 35% used blogs to discover new products and services. Also, 20% of women who used social considered products promoted by bloggers they knew. Today, businesses and consumers use social media to make their purchase decisions.
It gives you the social analytics tools, and training to help you become an influencer on social media. The course also gives you the knowledge and resources to build a complete social media marketing strategy – from consumer insights to final justification metrics.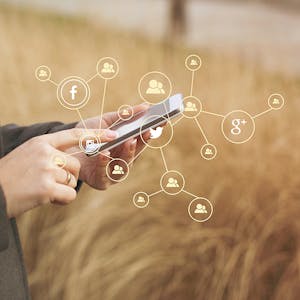 Tap the Image above to Enroll the course!
---
8. Digital Marketing Specialization
Master strategic marketing concepts and tools to address brand communication in a digital world. This Specialization explores several aspects of the new digital marketing environment, including topics such as digital marketing analytics, search engine optimization, social media marketing, and 3D Printing.
When you complete the Digital Marketing Specialization you will have a richer understanding of the foundations of the new digital marketing landscape and acquire a new set of stories, concepts, and tools to help you digitally create, distribute, promote and price products and services.
Click the Image Below to Enroll Now!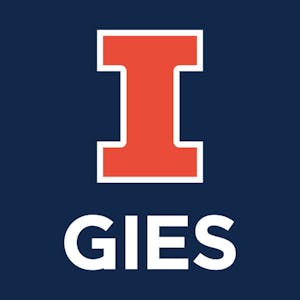 ---
9. Graphic Design Specialization
Graphic design is all around us, in a myriad of forms, both on screen and in print, yet it is always made up of images and words to create a communication goal.
This four-course sequence exposes students to the fundamental skills required to make sophisticated graphic design: process, historical context, and communication through image-making and typography. The sequence is completed by a capstone project that applies the skills of each course and peer feedback in a finished branding project suitable for a professional portfolio.
The goal of this specialization is to equip learners with a set of transferable formal and conceptual tools for "making and communicating" in the field of graphic design. This core skill set will equip learners for formal studies in graphic design, and a starting point for further work in interface design, motion graphics, and editorial design.
Click the image below to enroll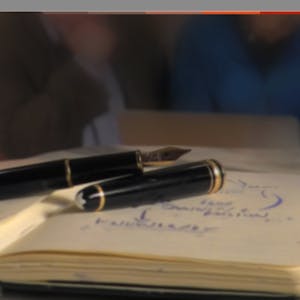 ---
10.Design and Make Infographics (Project-Centered Course)
In this project-centered course*, you will create a content-rich infographic on a topic of your choice using Adobe Illustrator (which you can download for a free, 30-day trial).
You might choose to create a visual representation of data from the world of sports, entertainment, politics, or science, to explain a business trend or environmental issue, or even to present a theme or development from your personal life.
Your finished infographic will engage your target audience and convey information clearly through effective use of design elements such as typography, color, and structure.
Whether you're a graphic designer, a writer or the intern in the department, you'll learn:
• what an infographic is and what makes a good one
• how to work within your limits
• how to work with a team (if you have one)
• why infographics are effective
• techniques for spotting data in stories
• six valuable steps for planning an effective infographic
• how to use and make some of the building blocks of infographics: maps, charts and flow charts
• ways data can be visualized to clarify it and give it meaning
• how to effectively design a good infographic by effectively using elements like type, color and an underlying grid structure
• some free or cheap, online tools for making various kinds of infographic
Tap the image below to enroll the course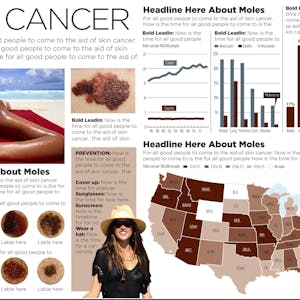 ---
11. Introduction to User Experience Design
The focus of this course is to introduce the learner to User Experience (UX) Design
User Experience design is design that is user centered. The goal is to design artifacts that allow the users to meet their needs in the most effective efficient and satisfying manner.
The course introduces the novice to a cycle of discovery and evaluation and a set of techniques that meet the user's needs.
This course is geared toward the novice. It is for learners that have heard about "user experience" or "user interface" design but don't really know much about these disciplines.
The course mantra is that "Design is a systematic and data driven process." Design is systematic because it is based on a set of techniques and also on a cycle of discovery. In this course the learner is introduced to the four step user interface design cycle.
Along the way learners are exposed to a set of techniques to gather information about a) what the user needs b)how to design and model interfaces based on these and then how to evaluate the design to ascertain that the user's goals are met.
These techniques are tools that are used in a standardized manner and give us the data we use in our design. This means that anyone (regardless of their current training) that is willing to learn these techniques and follow the proposed cycle can be a UX designer!
Tap the Image to Enroll!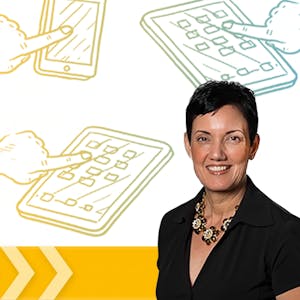 ---
12. UI / UX Design Specialization
The UI/UX Design Specialization brings a design-centric approach to user interface and user experience design, and offers practical, skill-based instruction centered around a visual communications perspective, rather than on one focused on marketing or programming alone.
In this sequence of four courses, you will summarize and demonstrate all stages of the UI/UX development process, from user research to defining a project's strategy, scope, and information architecture, to developing sitemaps and wireframes.
You'll learn current best practices and conventions in UX design and apply them to create effective and compelling screen-based experiences for websites or apps.
---
13. Full-Stack Web Development with React Specialization
Learn front-end and hybrid mobile development, with server-side support, for implementing a multi-platform solution. The first two courses in this Specialization cover front-end frameworks: Bootstrap 4 and React. You'll also learn to create hybrid mobile applications, using React Native. On the server side, you'll learn to implement NoSQL databases using MongoDB, work within a Node.js environment and Express framework, and communicate to the client side through a RESTful API. Learners enrolling in this Specialization are expected to have prior working knowledge of HTML, CSS and JavaScript
Click the image below to enroll the course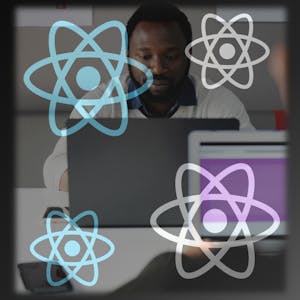 14. Data Analysis and Presentation Skills: the PwC Approach Specialization
This Specialization will help you get practical with data analysis, turning business intelligence into real-world outcomes. We'll explore how a combination of better understanding, filtering, and application of data can help you solve problems faster – leading to smarter and more effective decision-making.
You'll learn how to use Microsoft Excel, PowerPoint, and other common data analysis and communication tools, and perhaps most importantly, we'll help you to present data to others in a way that gets them engaged in your story and motivated to act.
What's more, should you enroll in these courses, you will be invited to join PwC's talent network. Those who opt into this talent network will receive information about PwC career opportunities, thought leadership, and happenings in the PwC global network.
Click the image below to Enroll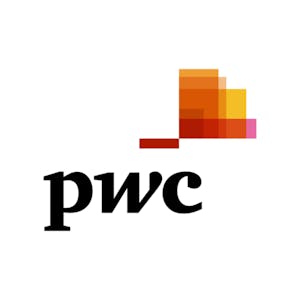 ---
15. Data Engineering with Google Cloud Professional Certificate
87% of Google Cloud certified users feel more confident in their cloud skills.1 This program provides the skills you need to advance your career as a data engineer and provides training to support your preparation for the industry-recognized Google Cloud Professional Data Engineer certification.
You'll also have the opportunity to practice key job skills, including designing, building, and running data processing systems; and operationalizing machine-learning models.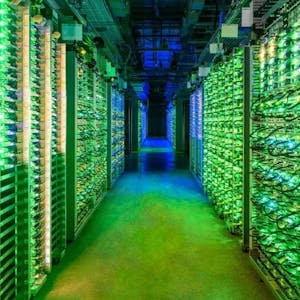 ---
In today's world constant learning and adapting is the most important skill, making yourself Updated with latest technology and tools is crucial for remaining competitive in market. Especially in IT sector where newer technology is introduced every second year making.
Although these Courses are professionally developed and project centered, but you must release that no matter what you can't really learn any skill without practicing a lot , for a general rule of thumb – it takes 10,000 hours of practice to make yourself subject expert in your field and it takes a lot of work and patience
So, enroll these courses, these are beginner friendly doesn't need any prerequisite skill or knowledge to learn.
You must know that these Certificate not only have very high value in market but also reasonably cheaper although Course Videos are Free to Watch but to Get Certificate from Coursera you must pay a very normal Fee and Pass with Required Score.
I hope for your bright future and a Financially Secured Life.
If you liked my blog post – Do share it with your friends and family- Who knows your one share can help a needy and change his/her life forever
In no other age can so many people have harboured such intense ambitions to become…
Without denying that there can be trouble in all social relationships including those between women…
One of major problem faced during pandemic and lockdown is threat to the jobs and…
The COVID-19 pandemic has caused immense changes to education around the world, impacting more than…
We should ultimately trust that anyone who deliberately harms us must be a highly damaged…
We tend to imagine that it must be within the context of a close and…